The Jawa brand which belongs to the Classic Legends PVT. LTD owned by Mahindra in India which was setup in 2015 have released the first engine specs and official pictures of the engine that would be powering the 1st motorcycle coming from the brand in India. The motorcycle will be named as the Roadking 300. This brand also has the rights to BSA Motorcycles for India.
The Classic retro styled JawaRoadking 300 motorcycle will be powered by a BS6 complaint 293cc single cylinder fuel injected liquid cooled DOHC engine with 27bhp of power tuned out of it and making 28Nm of torque in the process.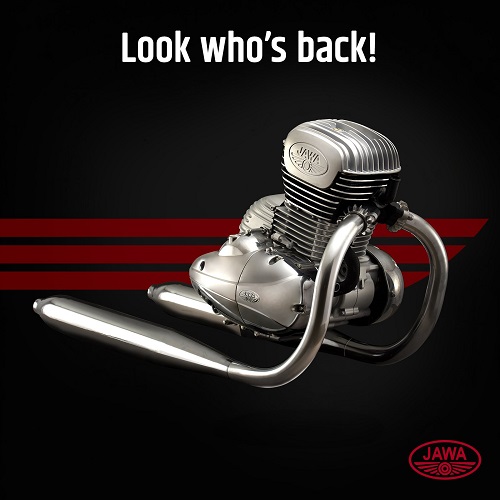 The company also says this engine will be tuned with a generous mid-range and a flat torque curve for an unwavering, consistently powered ride.
The body styling of the 1st Jawa motorcycle coming from this new venture is not known yet but it will be styled in totality based on the legendary Jawa 250cc motorcycles that once were the best sellers in India.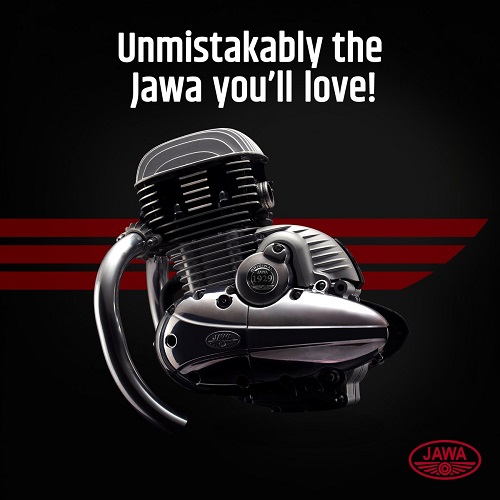 Engine pics reveal the design and styling that exactly resemble the engine styling of the old classic Jawa motorcycles with oval engine case and finned block cylinder heads with JAWA inclscribed on it with classic Jawa styled twin exhausts coming out.
The company says they have been working closely with one of the world's leading engine specialist at the technical center in Varese, Italy, not only did they build an engine with a near flat torque curve and generous mid-range, but also a motor strong enough to last a lifetime. Piece by piece bringing together Classic and Sporty all in one!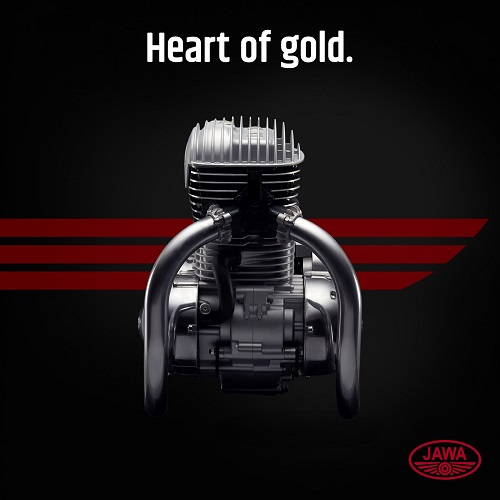 However it was not just the aesthetics and power delivery we tried to engineer. The unique exhaust note of the old Jawa was something that they were in love with and they wanted the engine to have a unique sound, given that replicating the tone of a classic 2-stroke on a modern day 4-stroke would be a big challenge. A maverick team of sound engineers in Italy worked extensively on it through countless cycles of harmonic pipe combinations and multiple other permutations to discover a sound that was worthy of the new Jawa says the company.
The engine is based on the Mojo 300 motorcycles engine but has been heavily reworked to get into this classic retro form and feel, especially the unique exhaust note to remind the rider of the legendary Jawa motorcycle.
We can't wait for the next reveal which would be the body styling of the Jawa Roadking 300 soon. Watch this space for more details as the Legend Comes to Life the All New Jawa 300.