The bikes are named the Jawa, Jawa Forty Two, and Perak. Jawa and Jawa Forty Two will be launched first and should be available by early next year. The Perak, which is a factory-custom job, will be launched later.
Priced at rupees Rs 1.55 lakh for the Forty Two, Rs 1.64 lakh for the Jawa and Rs 1.89 lakh for the Perak, these motorcycles are in the mid-priced segment that Royal Enfield has dominated for the past decade, even as the latter is diversifying its portfolio to include more premium motorcycles with higher engine capacities.
Talking about the resurrection of the brand, Anand Mahindra, Chairman of the Mahindra group said, "It's rare to get an opportunity to resurrect a legend."
The two Jawas share a 300cc, single-cylinder engine which the company had showcased a month ago. The engine produces 27bhp of power and 28Nm of torque and is BS-VI compliant. The Perak has a 334cc, 30bhp engine.
Braking is handled by an ABS-enabled disc brake up front and a drum-brake unit at the rear. The Perak has ABS-enabled discs at both the ends.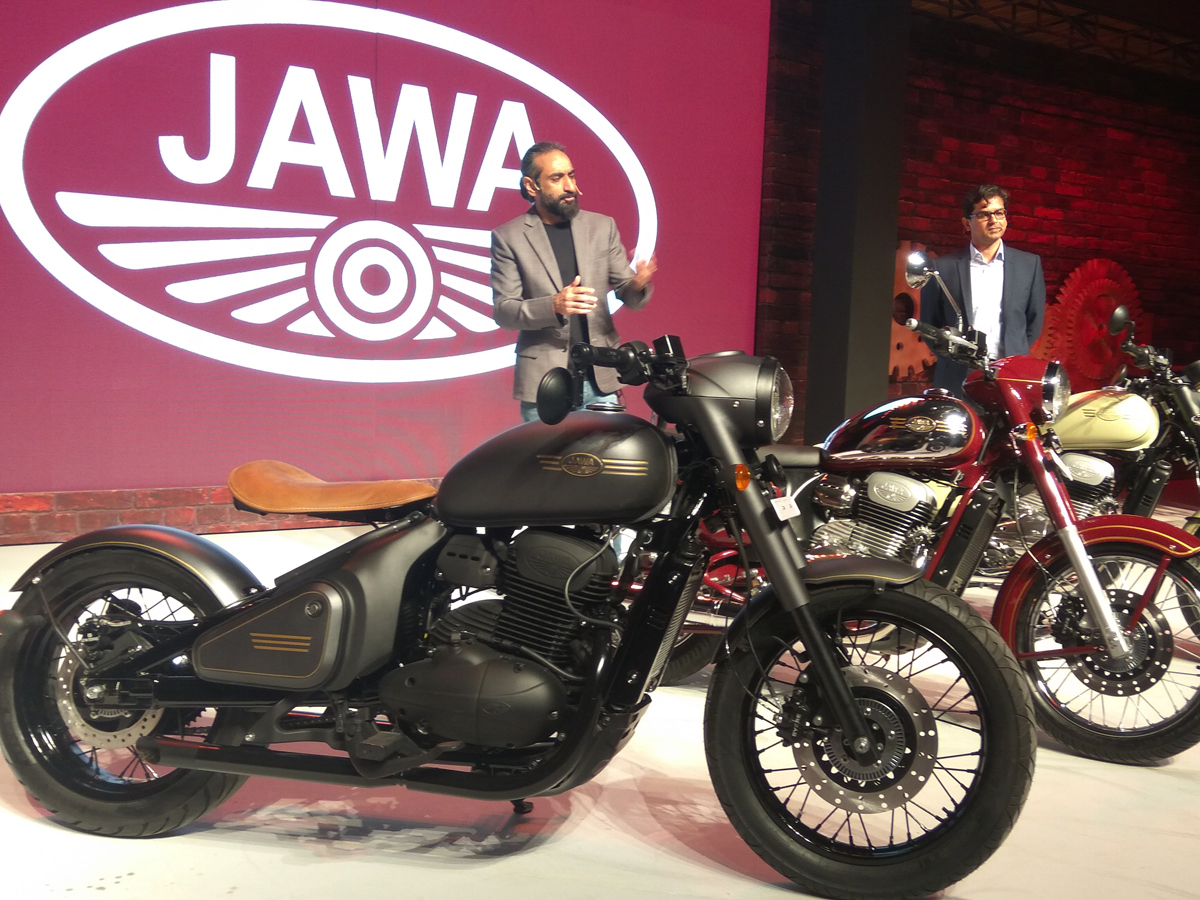 The Czech brand was originally introduced to India after WW2, but local production started in 1961 by a company called Ideal Jawa. The brand was discontinued in 1971 when Ideal Jawa started making motorcycles under the Yezdi brand.
The company stopped production in 1998, primarily due to financial reasons, much to the dismay of enthusiasts, as per a Deccan Herald report.
Last year, Classic Legends signed a brand licensing agreement with the Czech Republic-based JAWA Moto to revive the brand in India and other select markets in Asia. The motorcycles were developed by Classic Legends engineering team.
This is the first of the three planned revivals of classic motorcycle brands by Mahindra motors to consolidate the premium niche two-wheeler segment. While Mahindra and Mahindra own a 51% stake in France-based Peugeot motorcycles, Classic Legends has global brand rights for the British-classic BSA Company.
Source: Economic Times